Best 10 things to do and visit place in Yamanashi 2022
Ive been to Yamanashi so many times, because this place is so attractive. I'll show you 10 things to do in Yamanashi. I'm sure this blog makes you want to visit there, so let's get started!
Where is Yamanashi?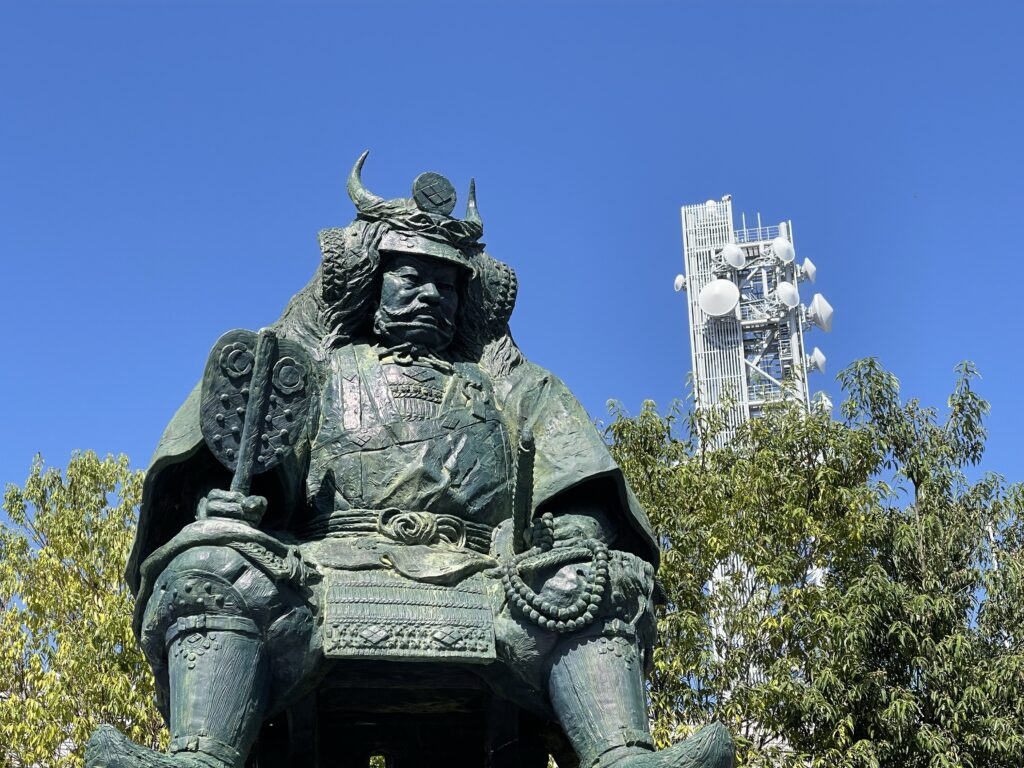 Yamanashi is a popular tourist destination among Japanese people because of its proximity to Tokyo. With an area of 4,465 square kilometers, Yamanashi Prefecture is the 32nd largest prefecture in Japan. It is an inland prefecture, not facing the sea and surrounded by mountains. Fuji, Houtou, grapes, and wine are famous.
How to get Yamanashi from Tokyo?
There are two ways to get Yamanashi from Tokyo. Bus and train. Buses leave from Shinjuku bus terminal, Tokyo Station, Ikebukuro Station, etc., and take about 2 hours and cost about 2,000 yen. By train, the express train from Shinjuku Station takes 1.5 hours and costs about 3,000 yen. Renting a car is also recommended.
Exploring Shosenkyo Gorge
Shosenkyo Gorge is located in the northern part of Kofu City, Yamanashi. It is designated as a special place of scenic beauty by the national government, is said to have the "most beautiful valley in Japan" and is a popular sightseeing spot. Visitors can see granite cliffs, oddly shaped rocks and stones, and clear, abundant water flowing through the canyon.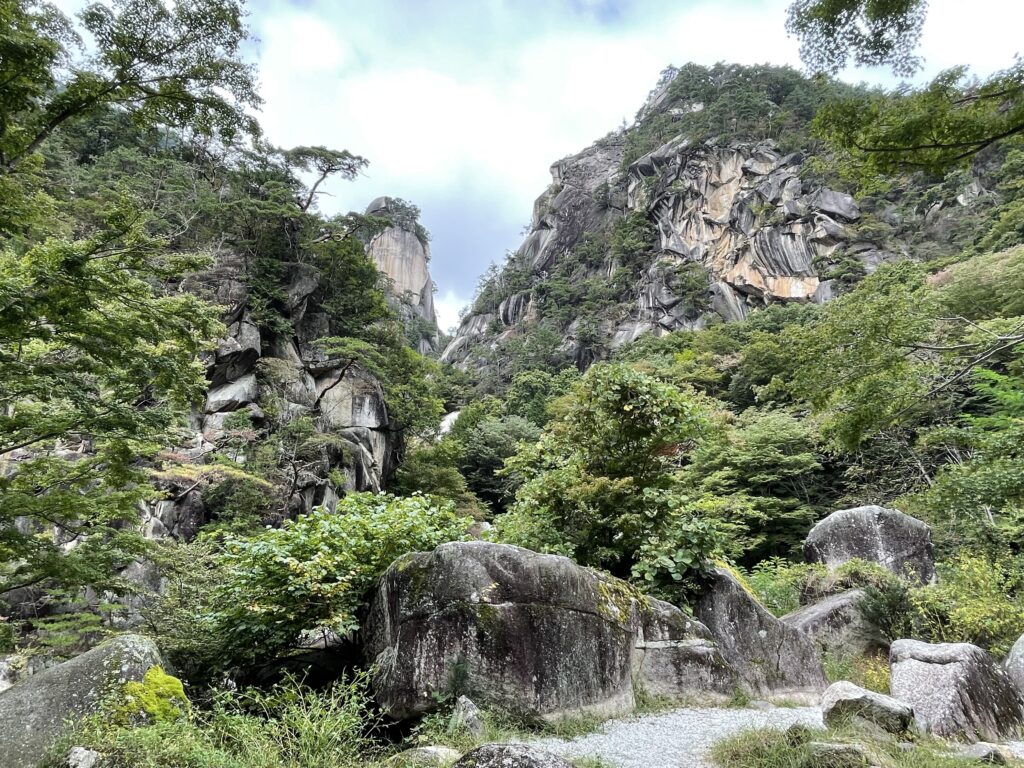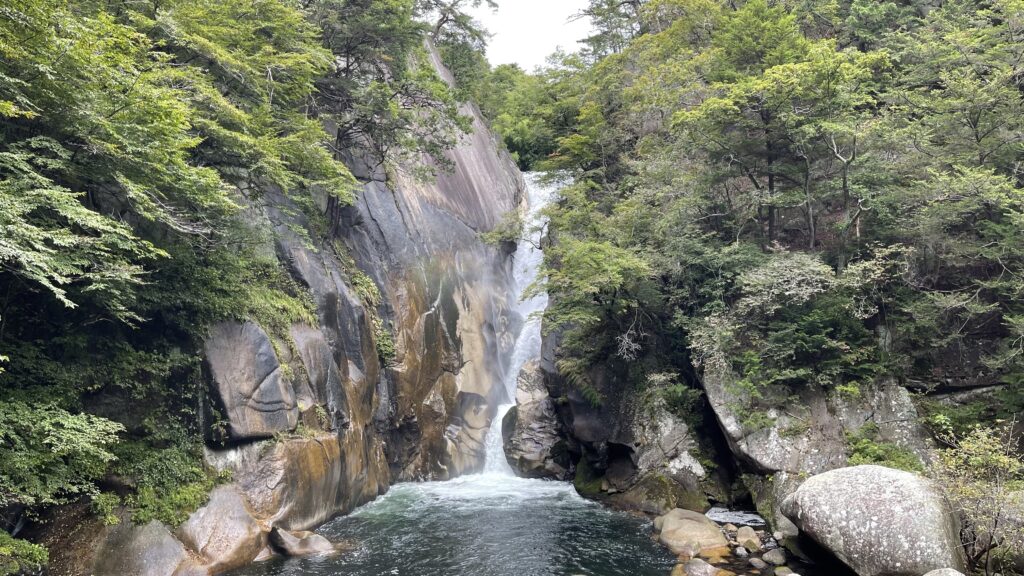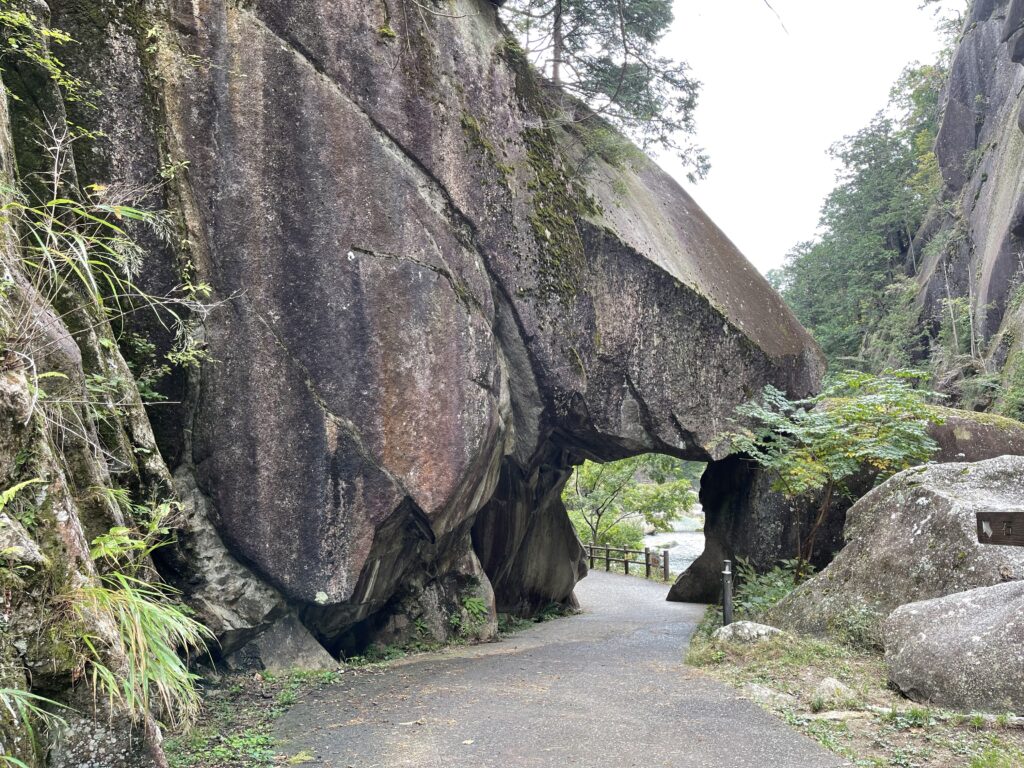 Visiting Kofu-castle
Kofu Castle was built in 1583 by the order of Toyotomi Hideyoshi. Although there is no castle tower today, it is a popular tourist spot from which to view the city of Kofu and Mt.Fuji.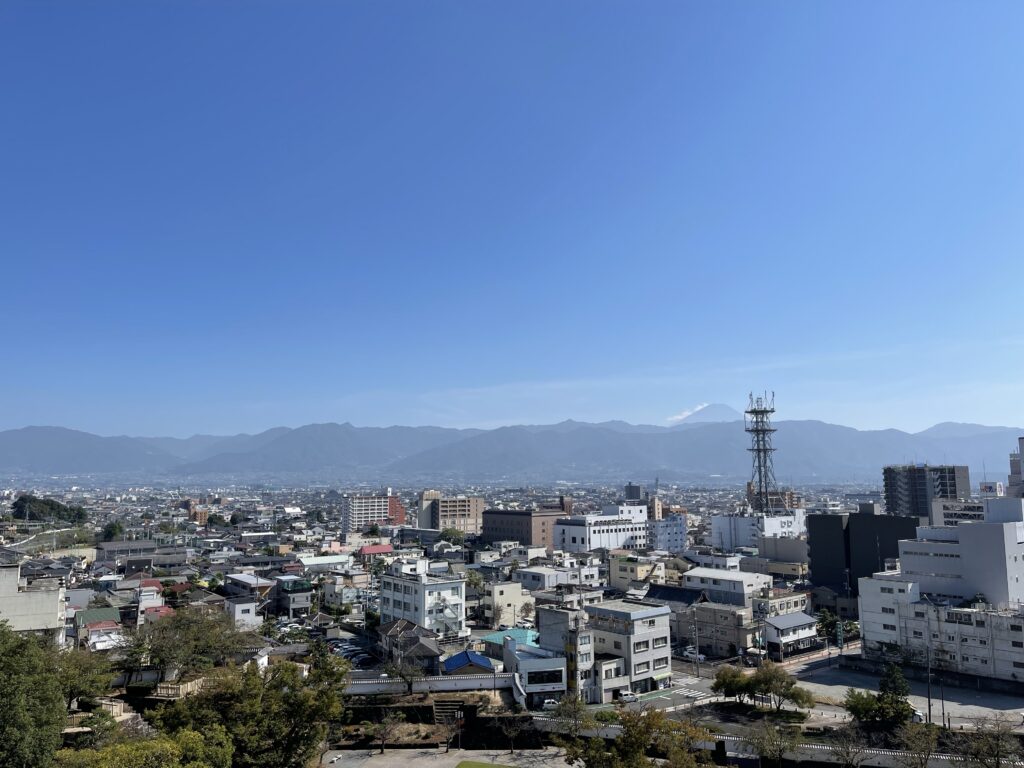 Testing a wine at Winery Sadoya
Founded in 1917, Winery Sadoya is located 5 minutes from JR Kofu Station. Today, the winery produces and sells wines made from grapes grown on its own farm in the city, and you can taste the wines!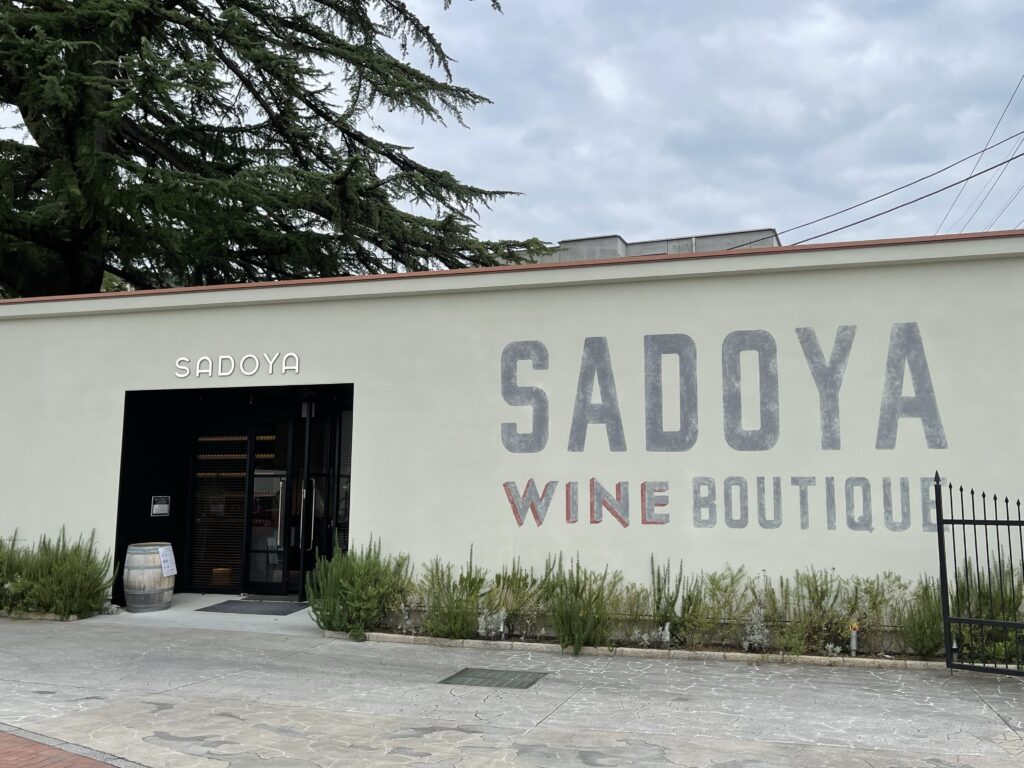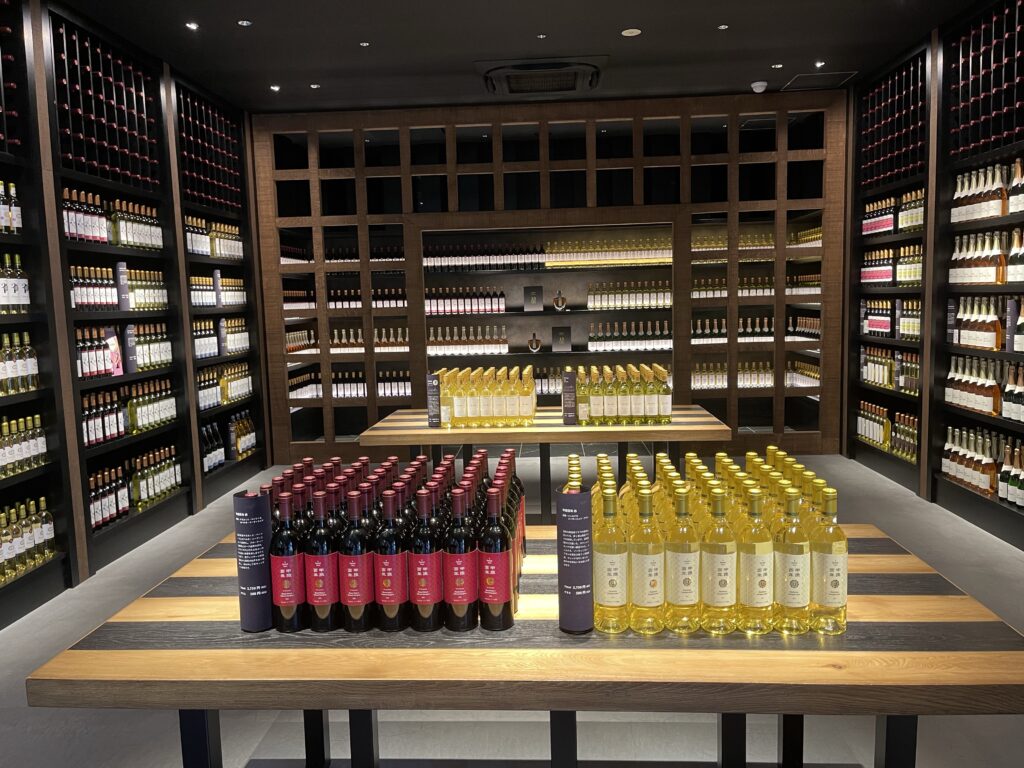 Roaming around downtown Kofu
The once prosperous city of Kofu had numerous drinking establishments. As time went by, however, the number of people in Kofu decreased. However, the retro buildings are still there, and now the old streets remain and have become a tourist attraction. It is recommended to walk through Kofu's drinking district, which is like a maze, have a meal at an izakaya (Japanese-style pub), and have a drink.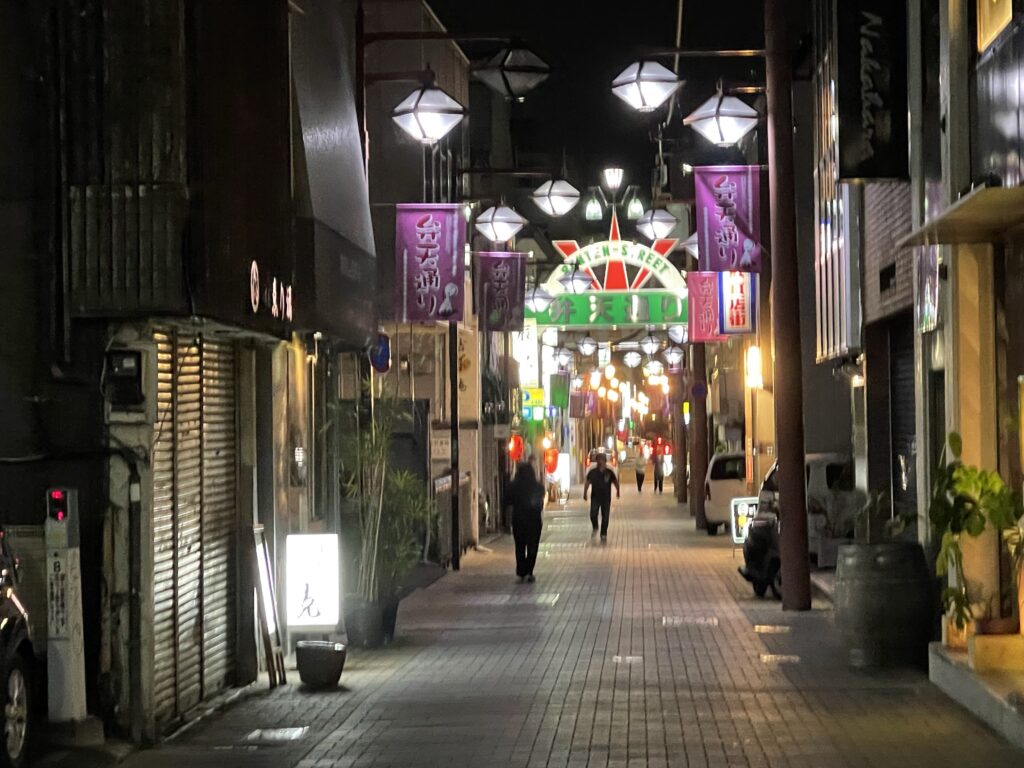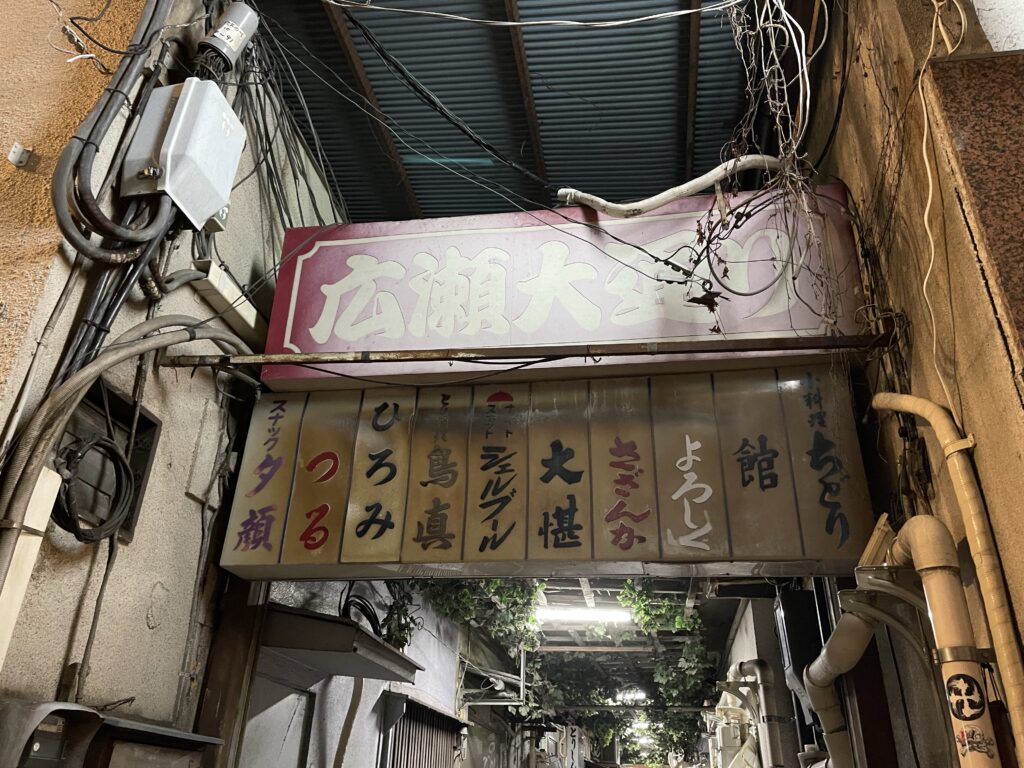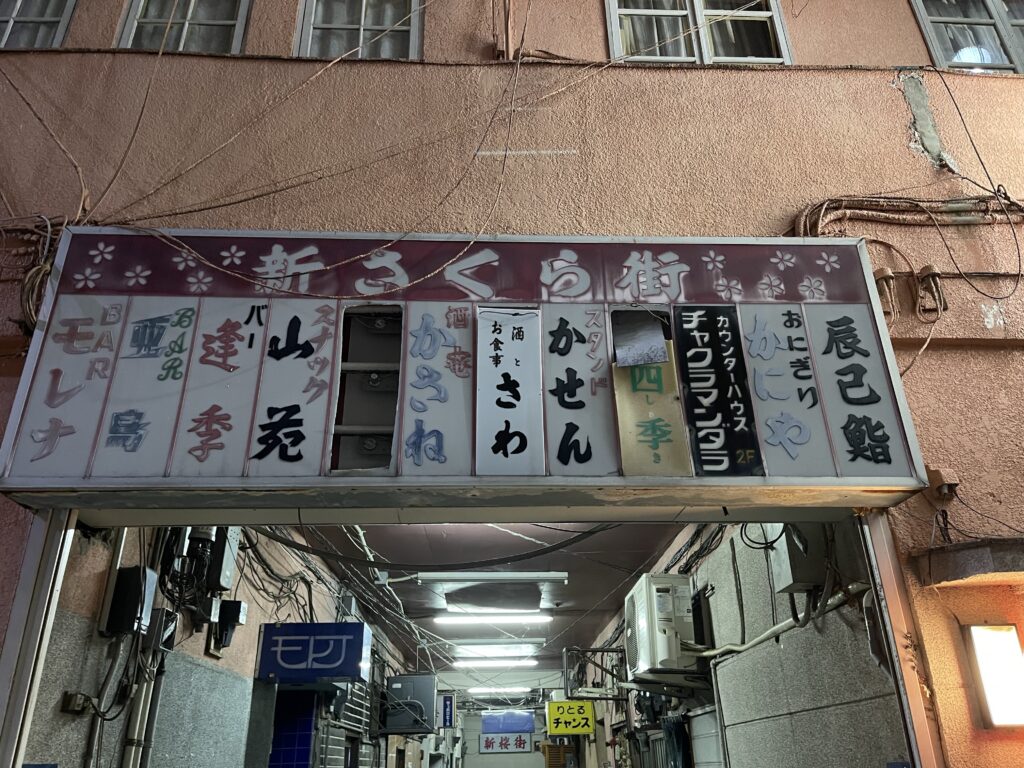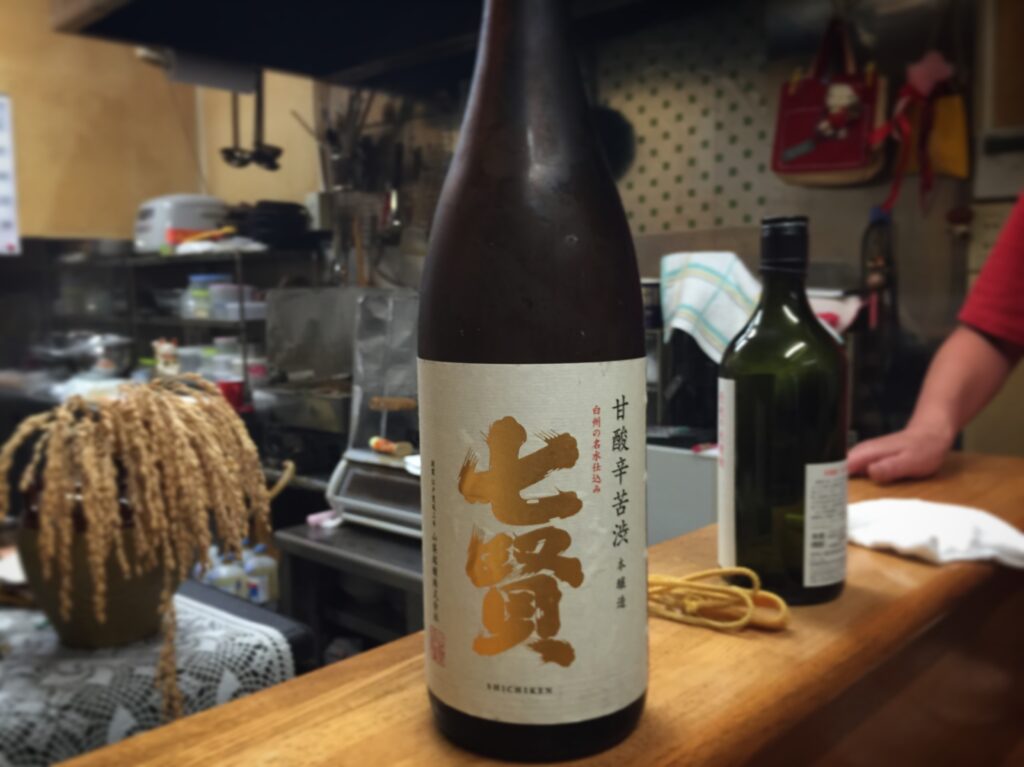 Trying specialty HOUTOU
Houtou is a specialty of Kofu. Thick, short noodles kneaded from wheat flour and cut into chunks are stewed in a miso broth with vegetables such as pumpkin, and served hot. It is a little like thick udon noodles. There are many restaurants, but I recommend a restaurant called Shinshu, which serves a delicious meat hoto. It is located in the retro drinking district I mentioned earlier.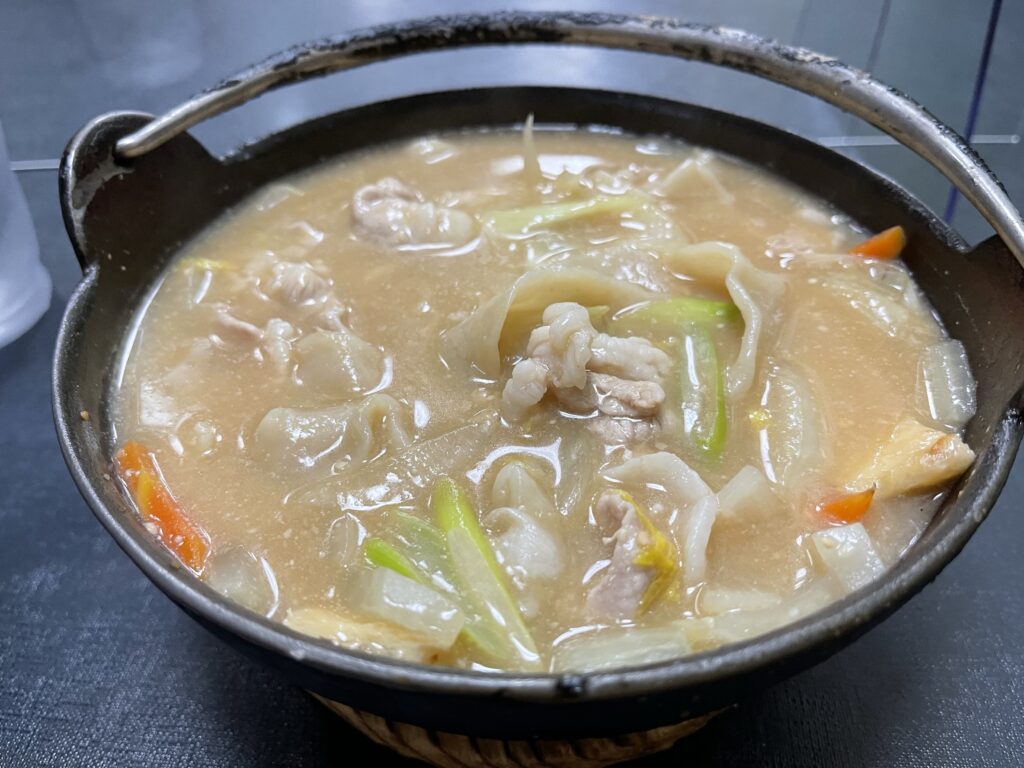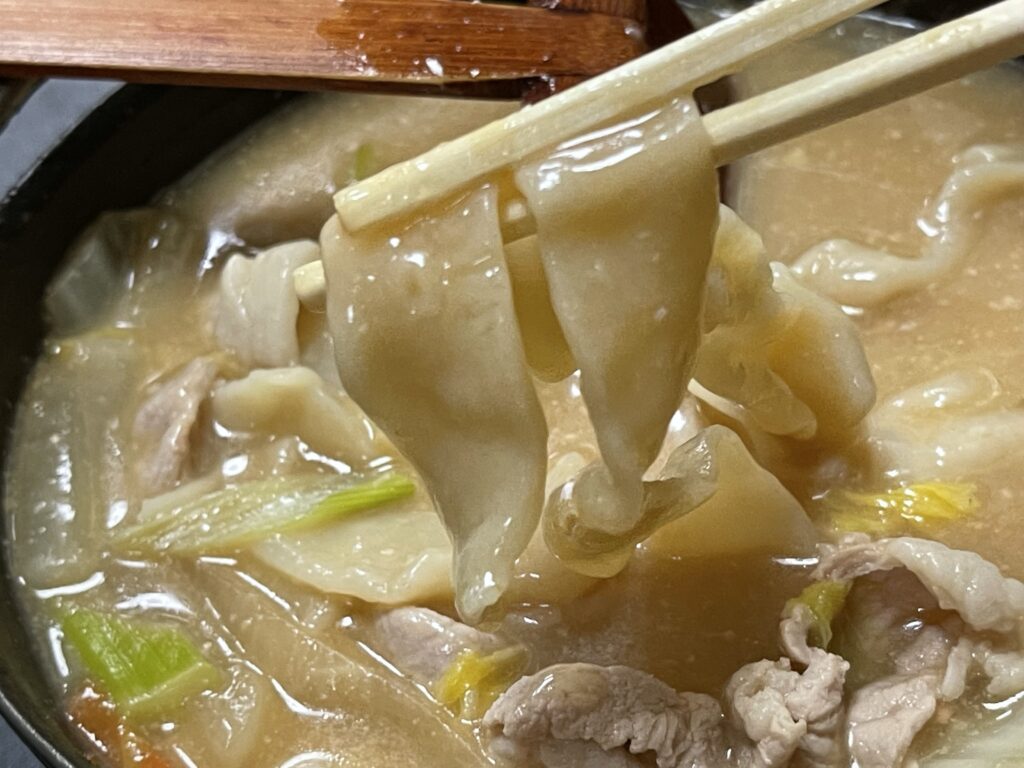 Eatting a tuna sushi
Yamanashi is a sea-less prefecture, but its residents love sushi. It is said that there are the most sushi restaurants in Japan. One of the reasons for this is that Yamanashi was the last place where fish caught in Tokyo could be transported while still fresh. The people of the prefecture love tuna, and you must try their tuna sushi! I recommend a restaurant called Uoso.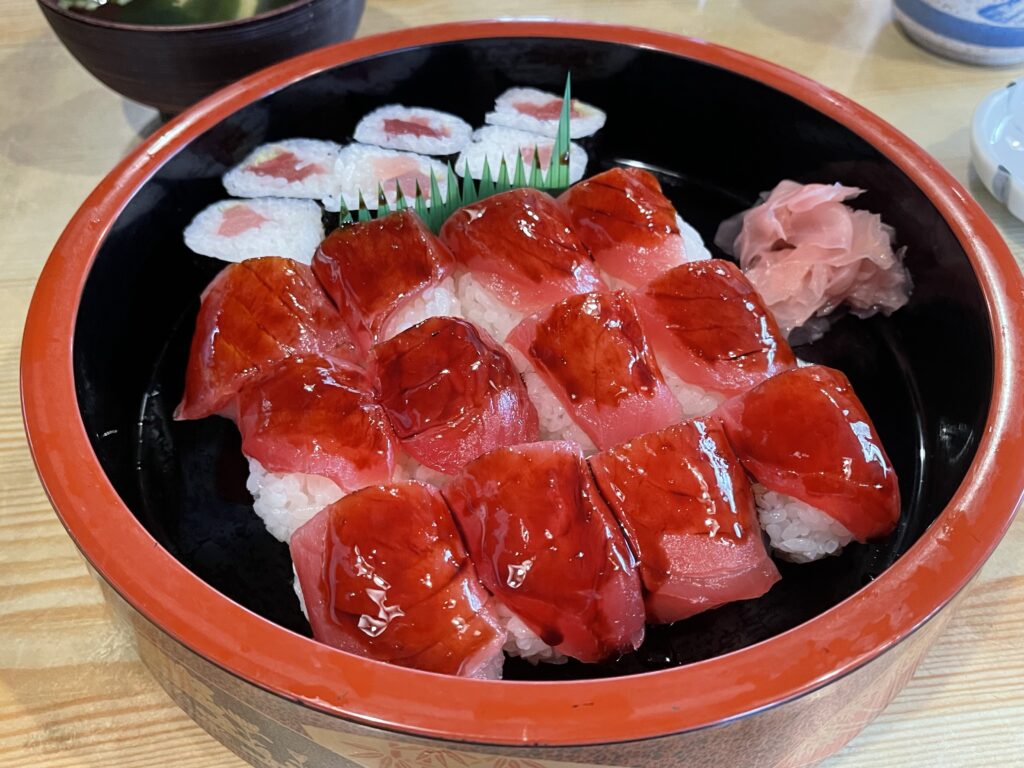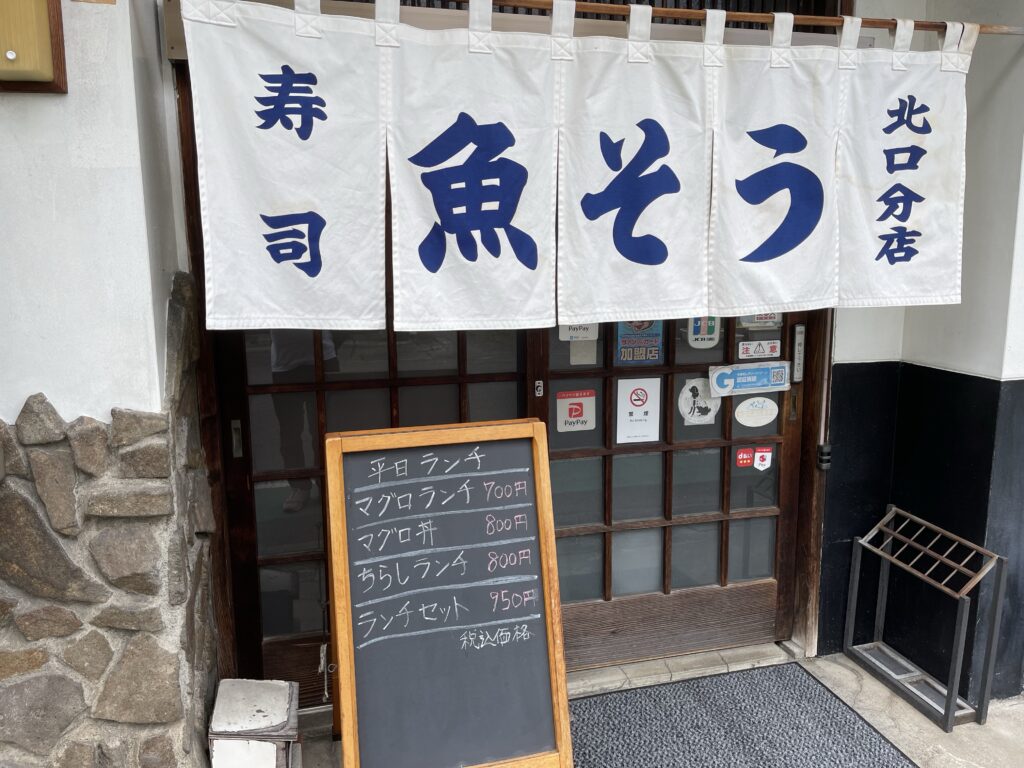 Visiting Lake Kawaguchi
Kawaguchiko is a popular tourist destination located near Mt. Visitors can bike around Lake Kawaguchi, enjoy hot springs, and view the beautiful Mt.Fuji.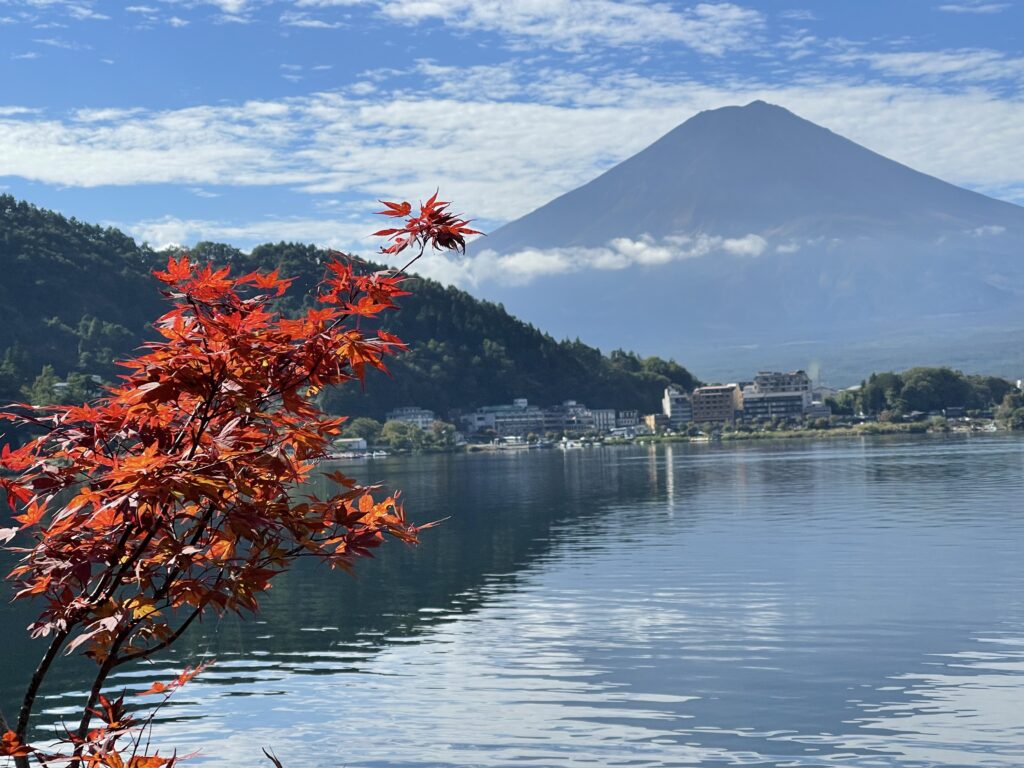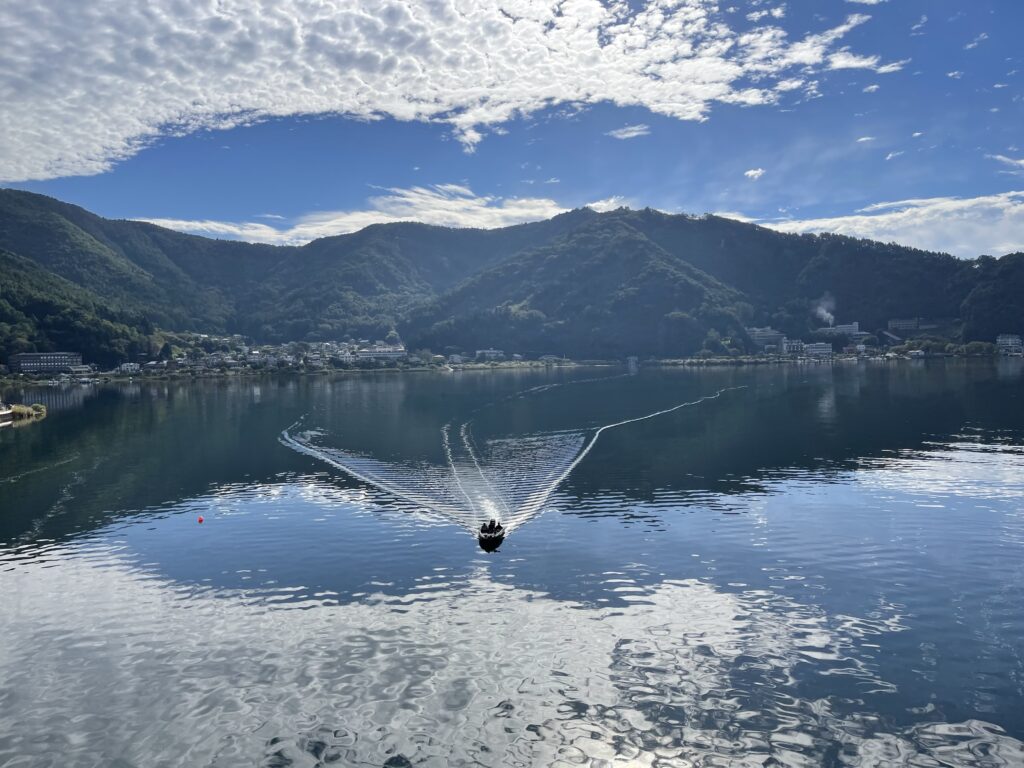 Taking Mt. Fuji Panorama Ropeway
If you go to Kawaguchiko, take the ropeway to the top of Mt. Tenjozan. The view of Mt. Fuji from there is breathtaking.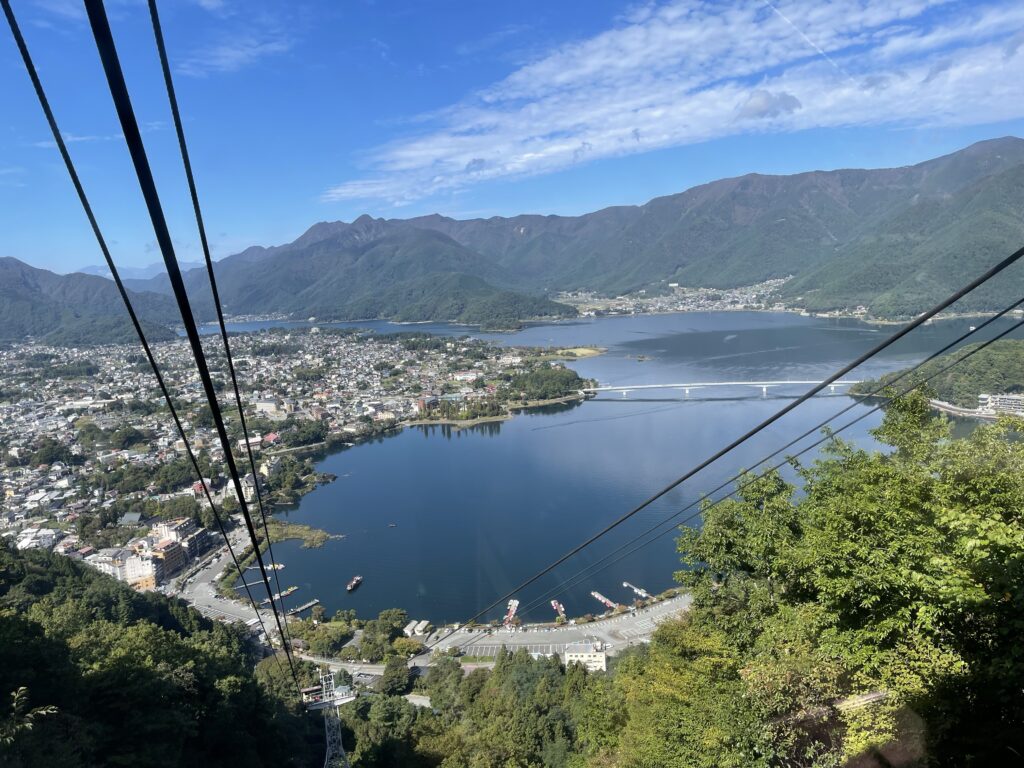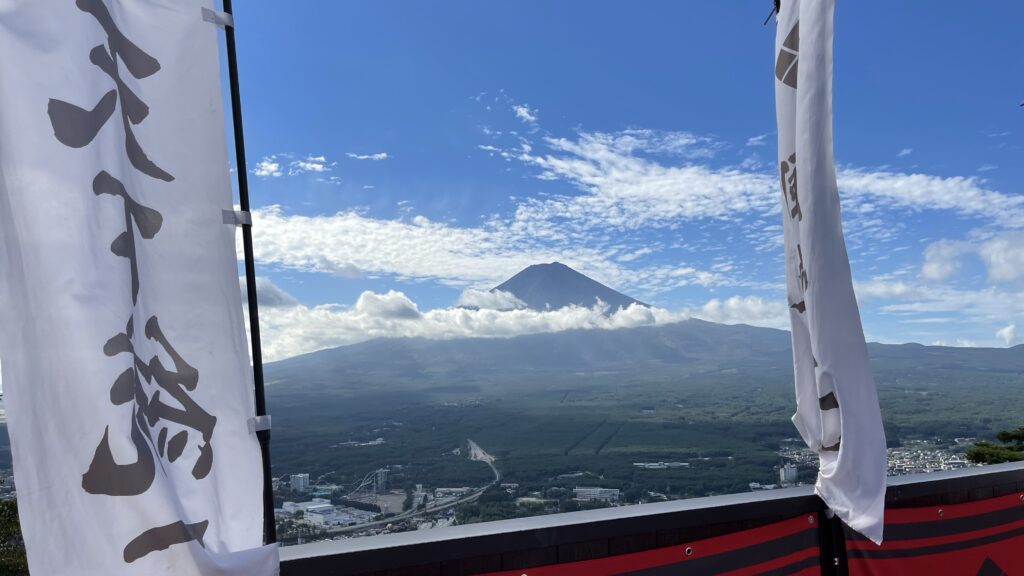 Trying super hard Udon noodle YOSHIDA UDON
There is special udon around Kawaguchi Lake. It is Yoshida udon. It is a special udon with resilient noodles and horse meat on top. You may be surprised at how hard it is when you put it in your mouth, but I personally recommend this udon. I recommend a restaurant called Takekawa.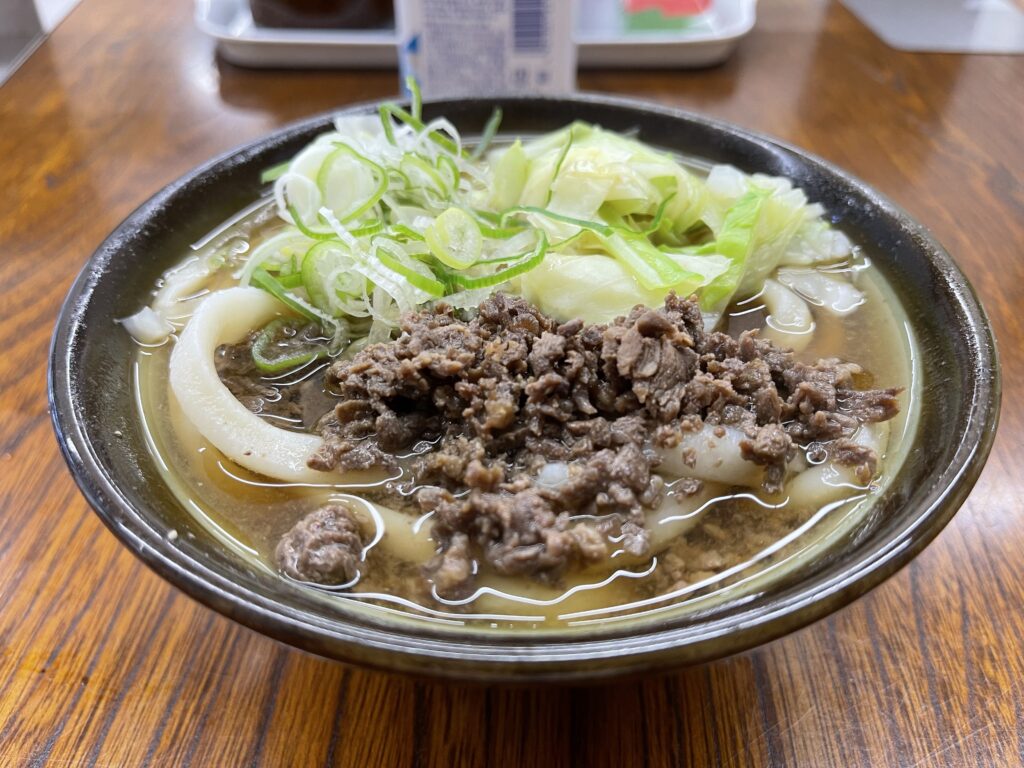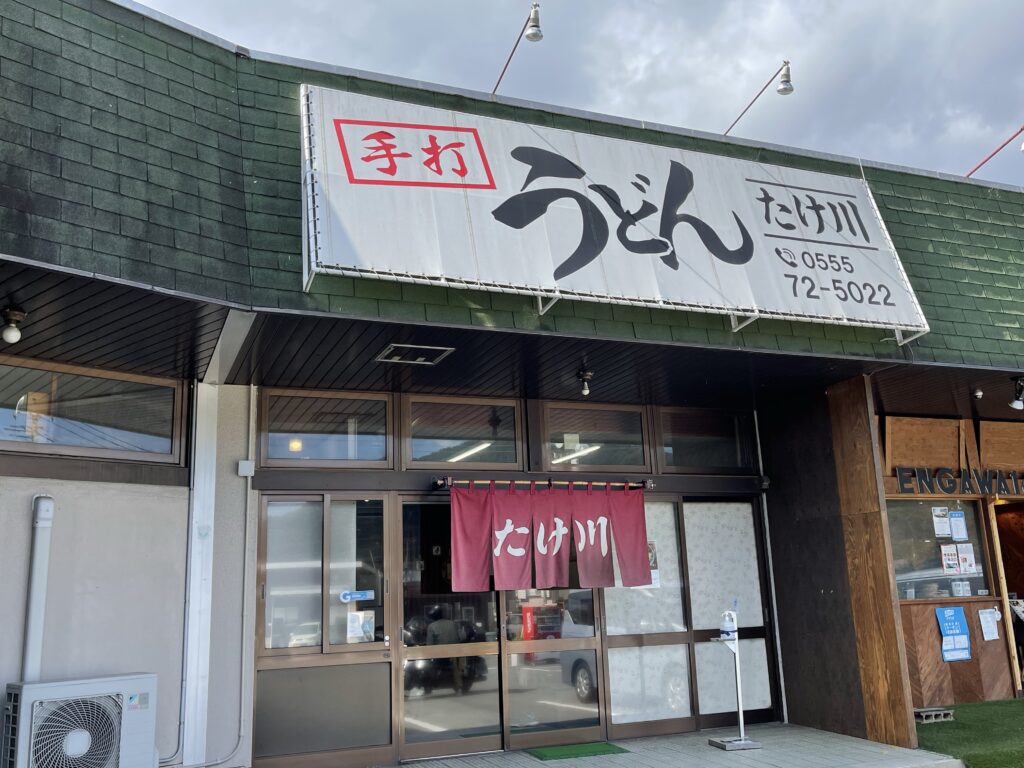 Checking Mt.Fuji train station
Fuji Station is worth a visit. I believe this is the only place in Japan where a Torii, which is related to Shinto, gate is located in the station. Also, buses and trains to Tokyo leave from Fujiyama Station, making it very convenient.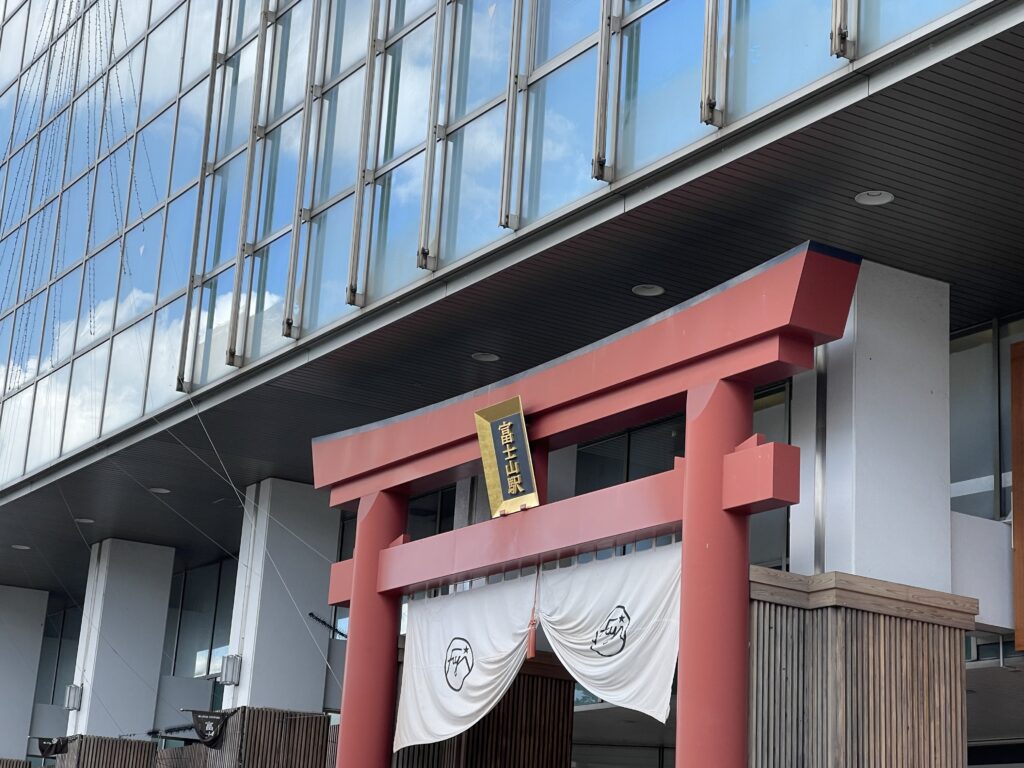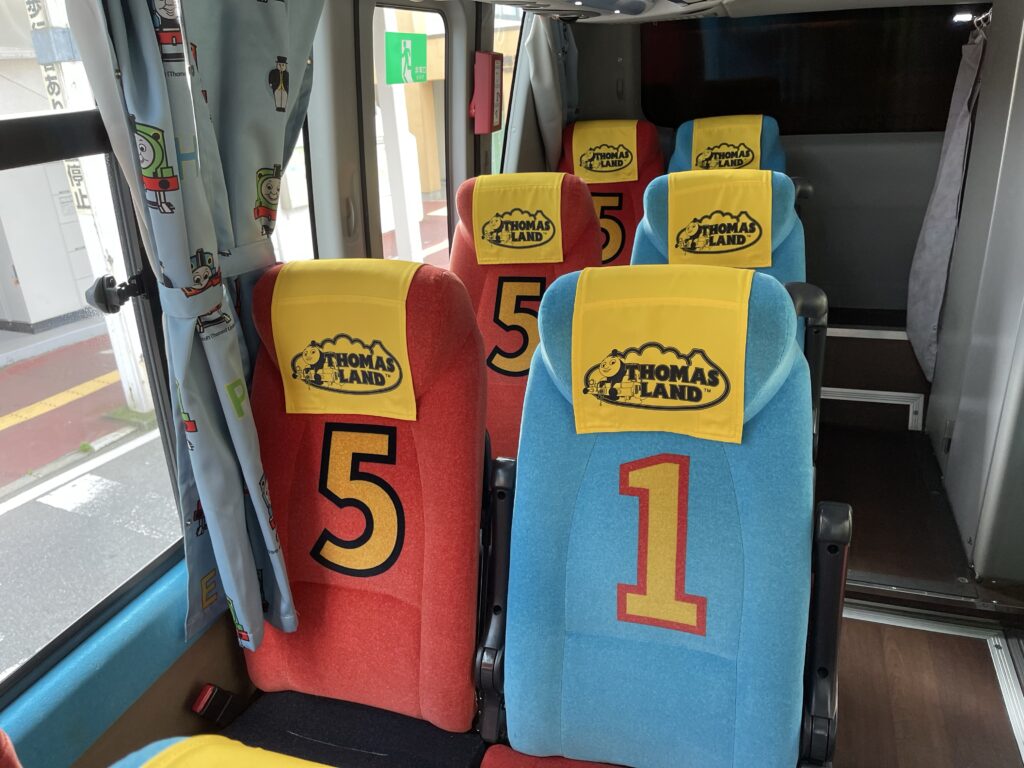 Eating Soft serve at Kiyosato
Kiyosato Town is at a high altitude and is a popular tourist destination as a summer resort during the summer season. It can be reached by bus from Tokyo and Kofu. Here, Seisenryo is famous for its soft-serve ice cream. You can feel the richness of the milk.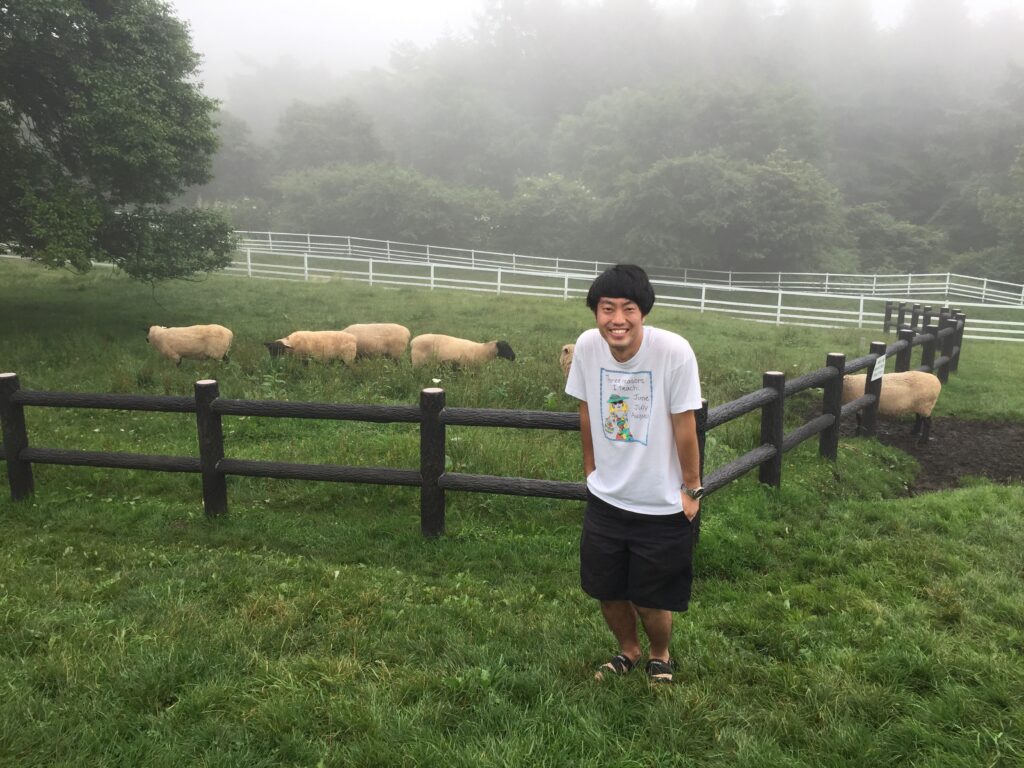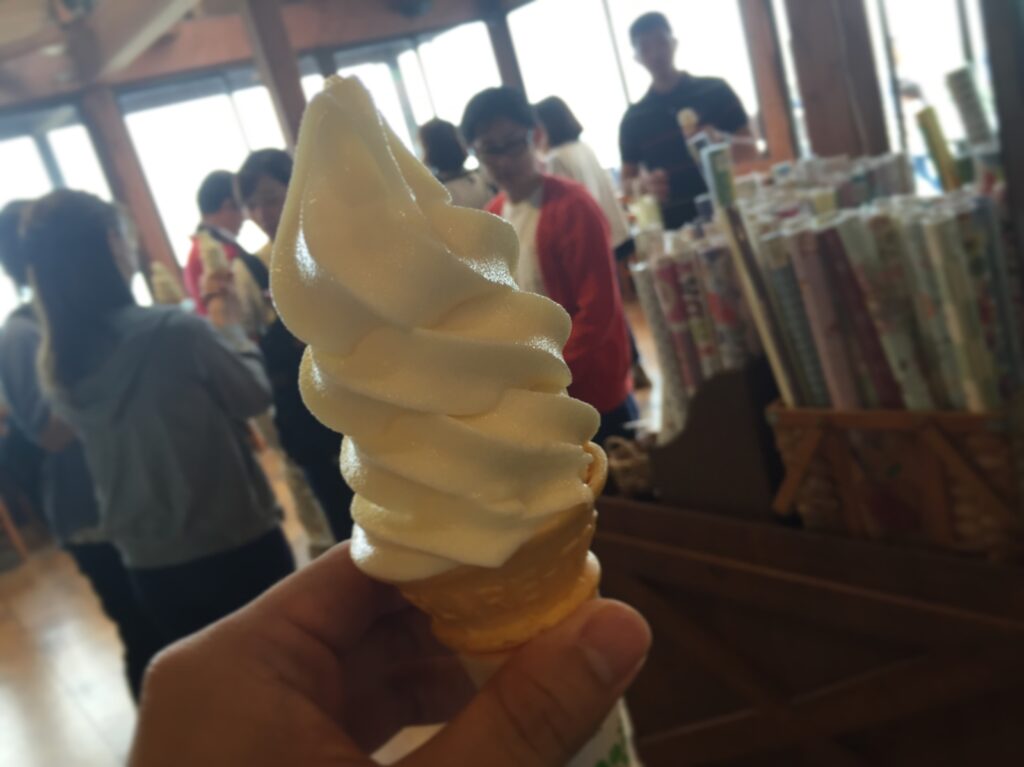 How was Yamanashi? Do you want to go there? If so, I'm so happy. This post may be good for you, Top 10 you must visit in Japan. See you next time!