Best Udon Restaurant in Japan / Maruguame Udon
Udon, it is Japanese fast food. There is always one store in every city, and it is a favorite food of the Japanese. It is cheap, fast, and delicious. Sushi, ramen, tempura, and many other delicious foods are available, but you must try udon at least once in Japan.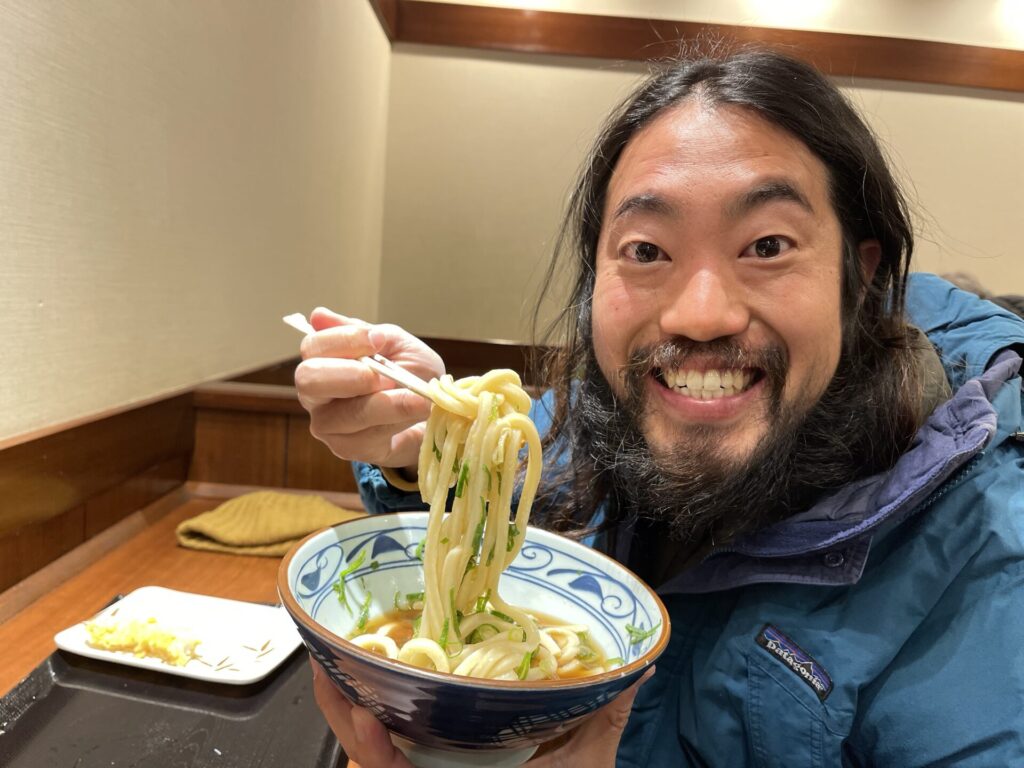 What is UDON?
Udon is a thick noodle made from wheat flour, and it is prepared and served in various ways, like hot and cold, with egg on top, and with curry. But the most common way is KAKE UDON(かけうどん). It comes with hot soup made from dashi, soy sauce, mirin, and thinly chopped scallions. And also, Bukkake Udon(ぶっかけうどん) is very popular. This is cold udon with soy sauce. Yes, Udon is simple food.
Where Can I eat Udon?
Udon restaurants can be found in every city and even in train stations. There are famous restaurants that serve delicious udon, but the one we will introduce here is a chain called Marugame Seimen. This is the right answer.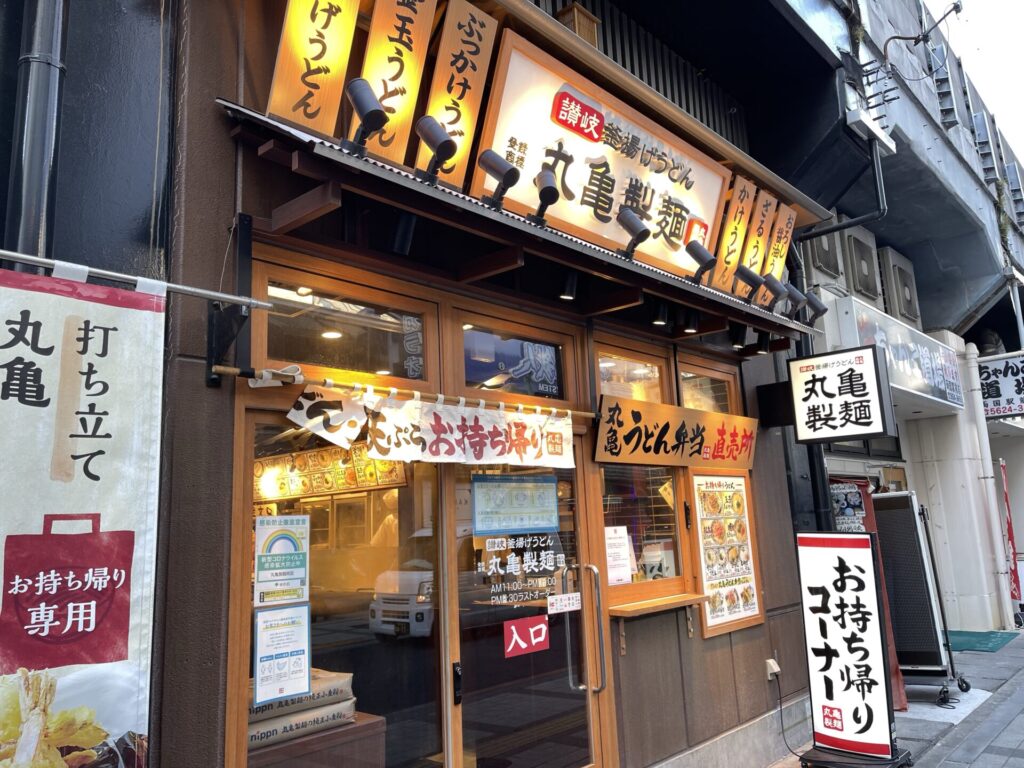 Marugame-Seimen
We Japanese love Marugame so much that Marugame has over 1000 stores all over Japan.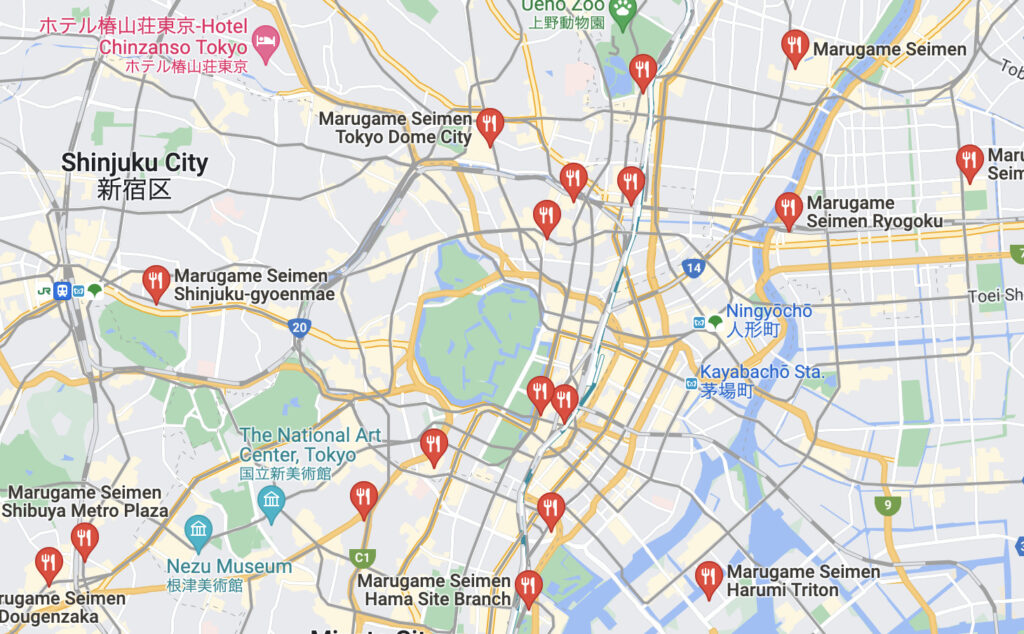 The meaning of Marugame is the name of a Japanese city. Udon noodles are also a specialty of Kagawa Prefecture, and Marugame, located in Kagawa, is the origin of the name.
What should I eat?
There are many types of Udon in Marugame. You might get lost. I highly recommend Cold Bukkake Udon and Hot Kake Udon. Those two are the most popular, and I always order those. and they also sell Tempura and rice balls on the counter. You can taste udon and others same time. Here is the menu link.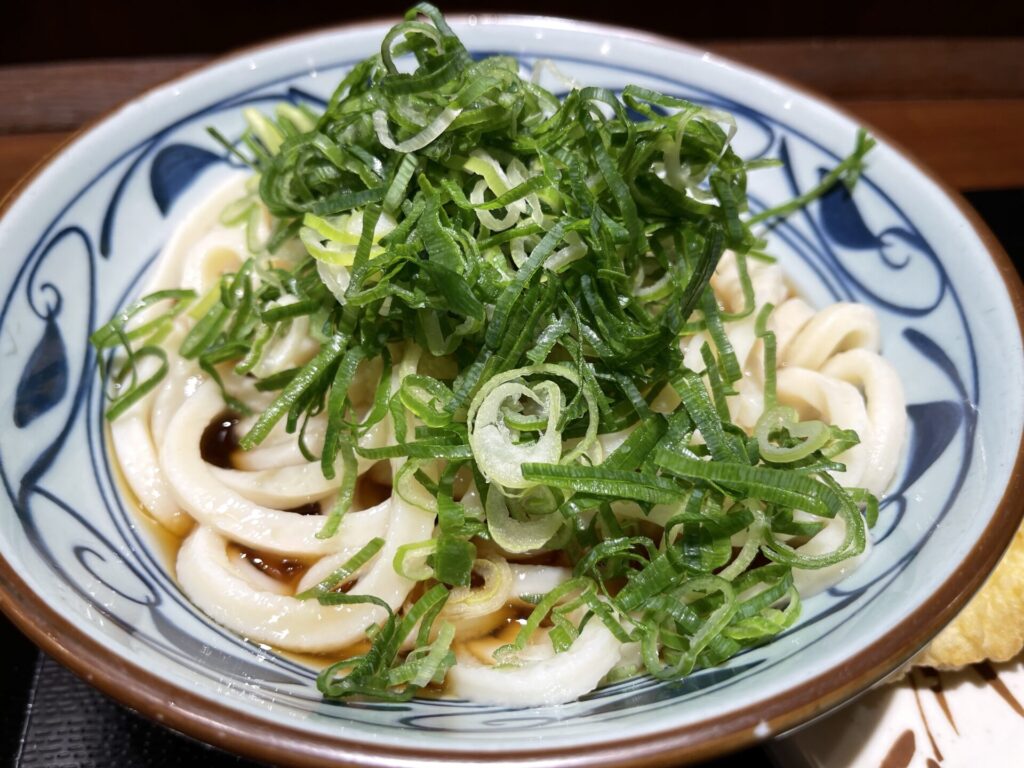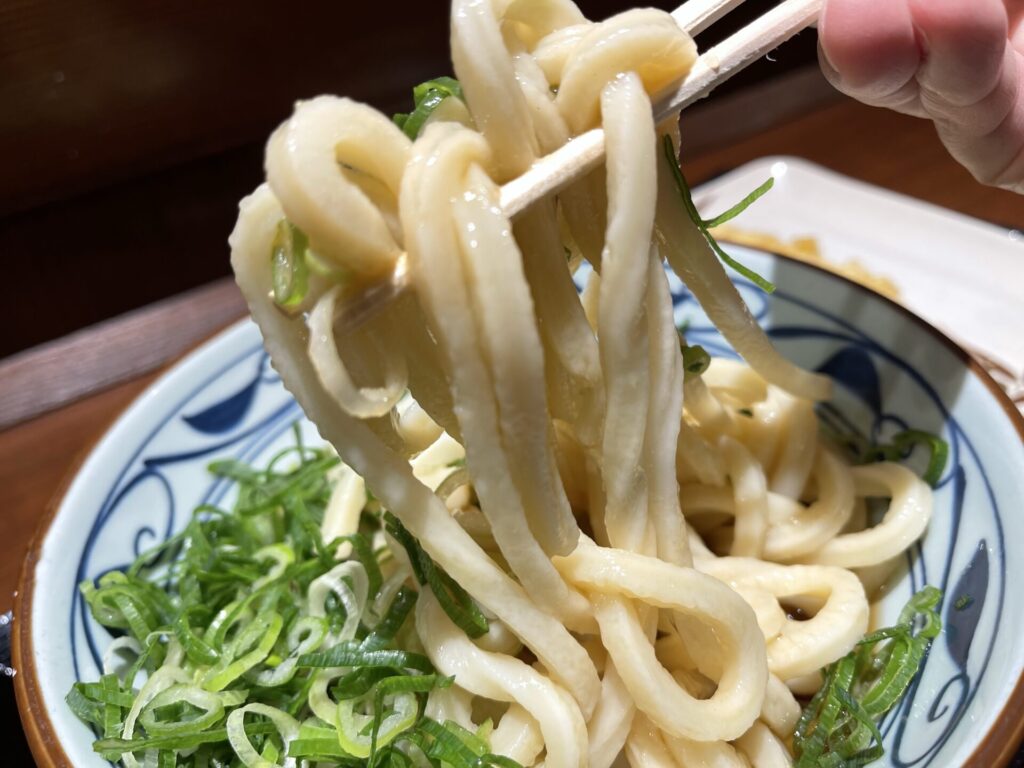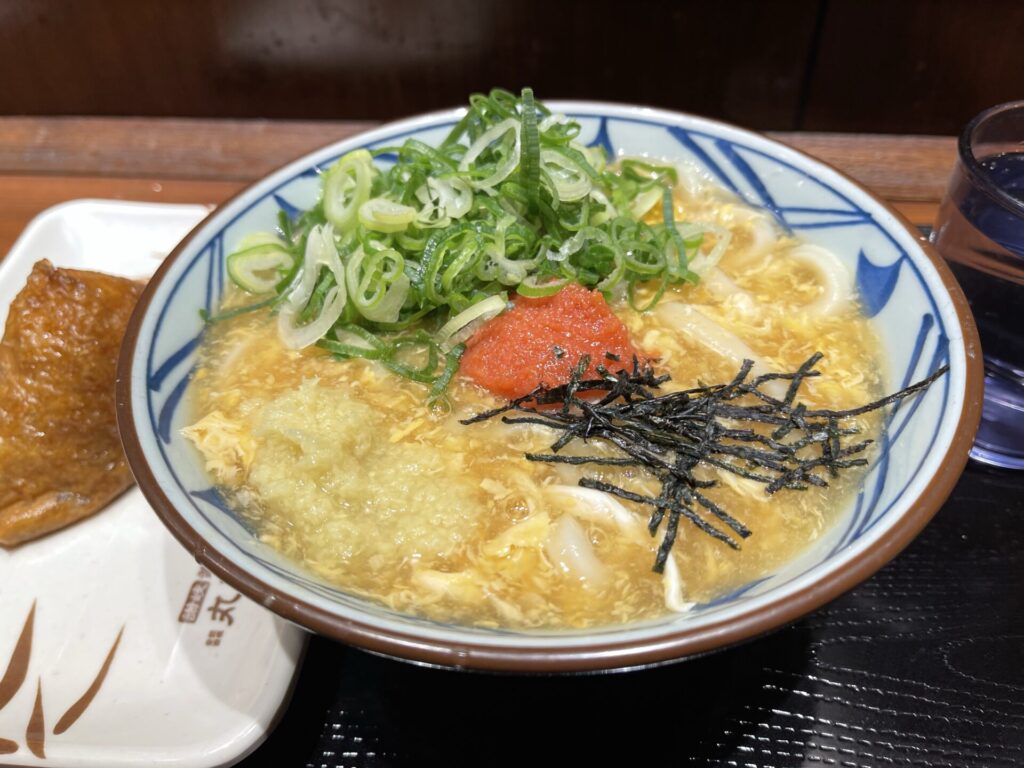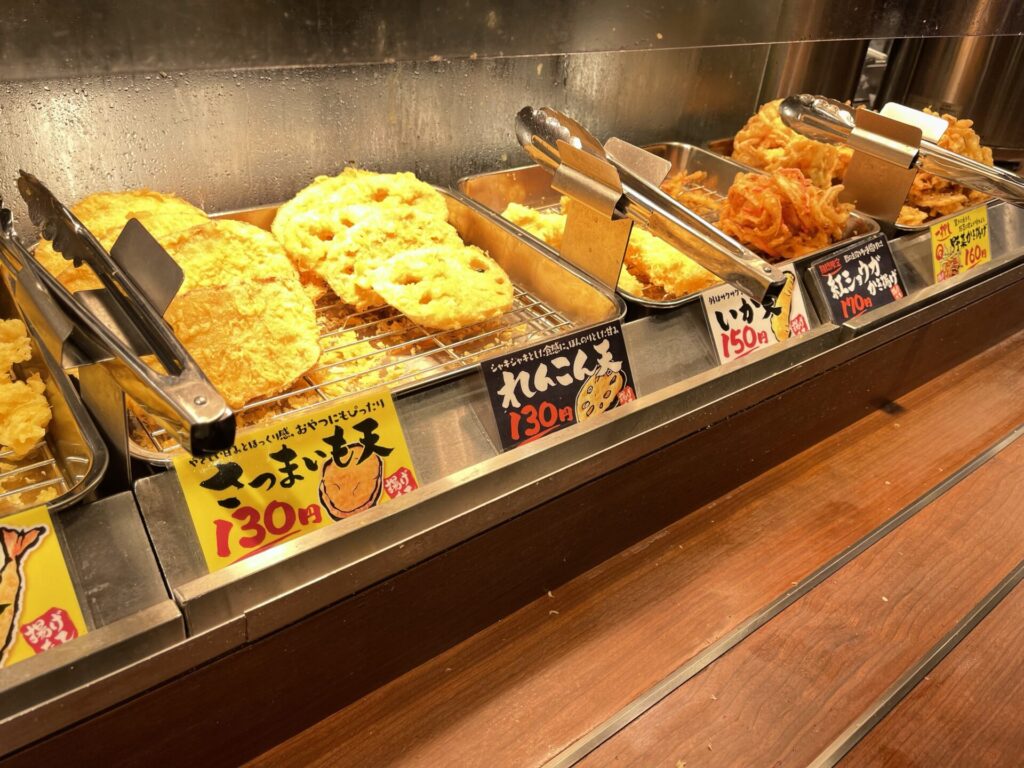 Enjoy your trip to Japan; I'll write more articles about the Japan trip. so stay Tuned!